Online Grocery Commerce Business
Sales for companies in the online grocery sector remain quite a struggle. Businesses are faced with a variety of challenges to meet the ever-changing consumer demands and to set-up proper solutions to cater through high and lows. There is a strong need to manage supply chains in an effective way to stay on top of the game in a highly unpredictable environment.
Mobile Shoppers & Placing orders on the go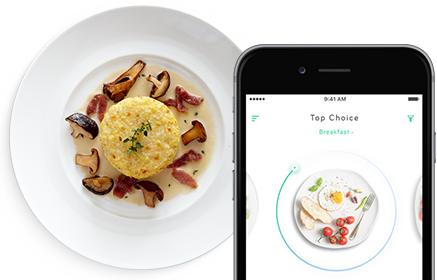 Being mobile is one of the key characteristics of modern consumers. Thanks to the fact that shoppers can access internet practically everywhere, people can now skip the traditional shopping routine for an ultrafast digital and mobile experience. Due to the very high pace of modern life consumers expect instantaneous completion of their orders with not less than perfect service and packaging.
Speed of delivery & Perishable goods
You can't simply afford to have food and drinks delivered past their best before date or close to it, as your clients are unlikely to use them on time. This can cause frustration and loss of clients, which we can help avoid by setting up fast delivery and processing services.
Fluctuating inventory prices VS stable operating margin
Ecommerce businesses in online grocery sector need to consolidate business processes to ensure inventory availability in times of high demand with suppliers. Managing various promotions for consumers is also of essence, while keeping operating margins above the expected level.
"We help online grocery stores improve the customers shopping journey by providing proper, contingent, and consistent user experience. This is done via all touchpoints to change the routine shopping into a high-frequency preferred shopping practice. You may already have a multi-channel commerce site or want to make a start, and we are here to help you with all our eCommerce solutions."
Now is the time to beat the rush and make the move online
Setting up the eCommerce processes in the right way helps food and drinks online sellers to meet customer orders, consolidate business processes, and act fast on market changes and opportunities. We help you set up appropriate inventory for it to stay in check with customers demand and suppliers capabilities. All of the above ultimately ends up improving customer happiness with your digital sales and raise your operating margins.
Communicating one sustainable message among different channels
Consumers today expect media-agnostic approach – a continuous, contextual and frictionless experience with the brands they choose to engage. That's why you need to have an absolutely clear pricing and inventory strategy to make the business easier for your employees and distributors on your website.
Creating perfect shopping experience
Your online customers should have to love the shopping experience you offer, and they should also feel right at home with the personalized discounts, offers, and your company's customer support. Our team of marketing experts has already helped numerous eCommerce platforms to polish their online experiences.
Mastering logistical challenges
In the online food sector, quick delivery is essential to ensure that items remain fresh. Same day delivery is the ideal scenario—which calls for a strong logistics partner. Our experience in this sphere allows our clients get a better hold on delivery times.
Leveraging shopping from mobile devices
MCommerce is set to transform eCommerce by offering a host of exciting possibilities for vendors and customers. Smartphones and tablets are among well-established shopping used to buy groceries. We allow you to manage all customers' actions across all devices within a single, centralized system that can keep 20% minimum conversion rate.
Enable access to real-time account information
Enable your sales reps to have access to customer orders and accounts in real time. The customers' ordering speed is of the essence, as well as the speed with which the orders are processed and delivered.
Stay competitive
Balance in the ever-changing market environment and digital disruptions by providing better sales and convenient solutions, like click and collect.
Provide better service
Allow your clients to comfortably search and filter information on mobile devices, as well as self-service kiosks and digital signs.
Get a Better ROI
Create efficient strategies that make your eCommerce initiatives commercially effective in the long run.
Our expertise in integrated food & drinks digital commerce solutions allows us to take a holistic approach to your online business. We develop digital commerce solutions that allow your customers to interact with your brand across every touchpoint, device, and media.