With this question in mind, new e-commerce business owners turn to professional help. The importance of analytics tools can't be overestimated as they are key in boosting your e-commerce efforts. But are you among those who are trying different methods and tactics out on a whim? How do you materialize those big ideas of yours in a consistent and profitable way? With the lack of knowledge of proper practices and too much guesswork your company won't grow as much as you want and will definitely lose out to competition.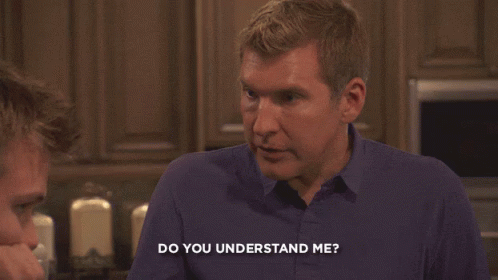 Every single day I see aspiring business owners as well as some well-established e-commerce figures implementing SEO tricks they've heard somewhere without much understanding of it all. SEO in its essence is great, but putting it to work on your site without any testing is like playing with fire. It's going to burn you one way or another. In reality, they may be thinking that they are doing quite well but when pros come with the analytics tools, the reality is usually quite the opposite. For instance, a designer can decide about the look and feel of your e-cart and checkout, simply based on aesthetic point of view.
By not taking into account usability and without getting to know your user preferences, your business will be faced with lower conversion rates and poor sales. Just think about it if your designer makes decisions based purely on his esthetic point of view and customers hate. Without proper analytics, you will have a hard time knowing it. And if you'd have used analytics before this design change, you would have avoided this issue altogether.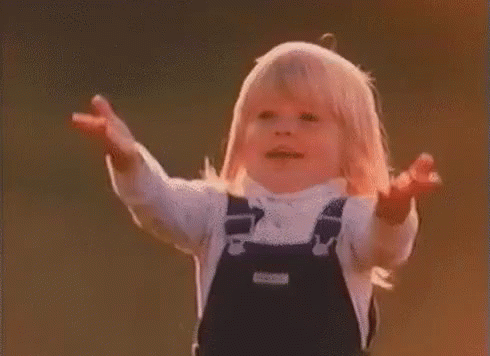 This particular example may seem like an exaggeration, but I chose it deliberately to show a point. Such changes from the first glance may seem pretty harmless, but decreasing your site's conversion rate by even the smallest of margins can make or break your revenue. And to avoid that you need to employ eCommerce analytics tools.
So what are those analytics tools? Their prime goal is to seek, monitor and report on all interaction that users have with your site. This information can be subdivided according to specific things you want to know and the purposes you have in plan for those interactions.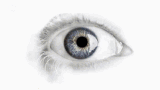 For people who have been in the e-commerce for a while, this definition may seem broader than they are used to. Just a few years ago web analytics focused primarily on simple data collection of your site visitors and the number of page views. This data, of course, remains a founding block of web analytics and intelligence. But the focus evolved to more precise pinpointing of data interpretation.  It's becoming not only about simple site statistics but more about measuring marketing efforts and their influence on incoming traffic.
Your overall goal using analytics tools is to better user interface of your website and promote good marketing practices and user experiences. By testing your ideas on a select target audience, you can improve on-site product discovery or even add entertainment elements to boost overall involvement. You can set separate objectives like selling more items or increasing user interaction to promote your services.
At this moment I will offer you several analytics tools to measure your incoming traffic and user behavior. Which of your products are the most popular? By answering this question, you may try raising your prices and getting more money in. Which blog posts are the most viewed? Getting to know this lets your writers create more similar content and increase the time visitors stay on your e-retail page.  Making more informed decisions about the direction you are going with your site lets you have a clearer view of the future and make a realistic prognosis.
Measure eCommerce Traffic and User Behavior Patterns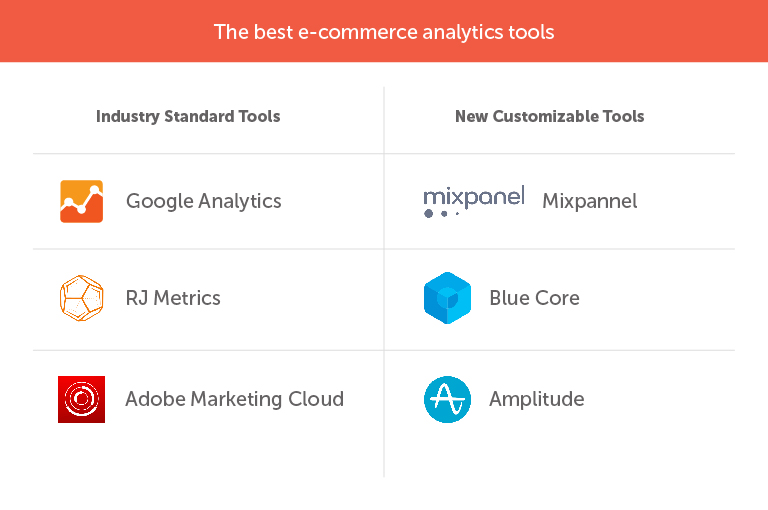 Let's start with the industry standard tools. Google Analytics is an industry standard analytics software package used by small and medium-sized companies in eCommerce. It requires having in-house developers. In some instances, you may be compelled to outsource these services to use this impressive tool and maintain reasonable expenditures. Besides, its basic version is free of charge and offers enough usability for small retailers. Though it's a wise idea to plan to purchase their Enterprise edition to get more insights as your company grows.
For instance, the Google Analytics suite can provide you with data on social media engagement levels. It may also provide for your data on your email marketing campaigns, and help you figure out the worth of your pay-per-click marketing efforts.
Considering that Google has one of the most powerful search engines, we suggest you analyze your site metrics with its Analytics tool thoroughly. Mind that you can't get to know historical data without setting it up now. This date will be the benchmark for all your future analysis. You may not feel particularly compelled to do it now, but if you plan to have your business for the years to come, you may need this data at some point in the future.
RJ Metrics is in its essence a spin-off on Google Analytics but in a good way. It provides its users with more than mere analysis of your website. It does, however, make highly accurate suggestions on the things that can be improved. For this reason, RJ Metrics is better suited for those who've just started their path in analyzing and adjusting eCommerce sites. On top of it, the company provides you with some well-done tutorials, videos, and articles to help you grow your retailer's online presence.
Adobe Marketing Cloud is the most complete set of marketing solutions available. And it gives you everything you need to get deep insight into your customers, build personalized campaigns, and manage your content and assets. It offers data-driven marketing. We now work in a world where data answers the questions you wish you knew to ask. See how advanced analytics no longer just informs — it predicts. So you can turn predictions into actions.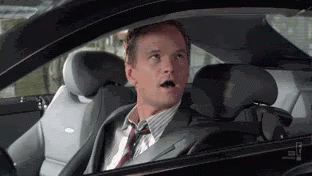 As for the new customizable tools we can mention a few that would complement your efforts as a smlal or medium-sized business. Mixpannel has several distinctive features that it uses to attract customers with little knowledge of analytics tools. It may be useful to those who need to not only to measure various metrics but to understand the level of engagement. Getting to know page views with Google Analytics is totally fine, but having insights as to what people are doing on your site or mobile app is priceless.
Another point is utilization and writing of SQL queries. They are easily comprehendible by your engineers but are nearly impossible to understand for everyone else. Mixpannel lets you or any other business focused member of your team on drilling into the newly launched version of your site, app or any particular new feature, with ease. And this lets you double check your developer team and add some extra insights to make your product better.
When you don't have enough resources to support analysis and improvement of your site, understanding the way your users behave shouldn't be hard to comprehend. And the system setup should not be complex. A simple point & click interface of Mixpanel lets you do just that without overly relying on your developers. Besides, it allows for enough scalability, taking into account that among their clients are such giants as Uber, AirBnB, WordPress and JawBone.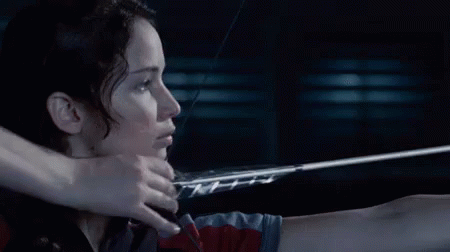 Blue Core is a New York-based start-up suitable for those who have experience with analytics software and ant to use a new inexpensive platform with a variety of customizable options. It's working with several hundred small and medium consumer-oriented brands in apparel and automotive industries.
The key benefit of Bluecore is its speed as your company's complete integration with the soft takes weeks and not months to complete. Every customer receives personalized attention, and the overall platform provides a simplified design to allow easy comprehension. At the same time, you can insert terabytes of customer data and get quick and precise insights to drive engagement in one place. Your team's marketers can get complete access and control all processes without getting too many developers in the process.
Finally, with this tool you can launch your marketing efforts at scale. Most marketers have trouble getting their hands on analytical data and making them work for the benefit of the company due to organizational barriers, data backlogs and lack of technological knowledge. The main benefit as we see it is Bluecore's ability to simplify and streamline all the process and adapt to client' needs and not vice versa.
Amplitude is aimed at making product analytics and user behavior clear and easy for everyone in your company. It offers a number of ways to discover what tweaks need to be done to boost user purchasing actions, improve retention, and drive engagement and conversion levels. This is achieved by providing better access for everyone inside the company to real-time dashboards and SQL access to raw data analytics tools to make faster and more effective decisions.
The key benefit of this soft is that it lets you view the entire user journeys with the web and mobile analytics. Amplitude gathers and analyzes data from all types of devices and analytical platforms.
To sum it up, having fascinating ideas is great, but if you have a long-term plan to prosper, basing your decisions on solid data is unavoidable. Having tools to analyze and measure customers' behavior patterns is a major part of it. By realizing what works and what doesn't you can do wonders and become highly competitive in your niche, however small or large is your company.
Now I hope it's clear that you can more easily collect, adjust, analyze, and report on data with the above-mentioned web analytics tools. And to achieve this, you need to find the right match amidst all the excellent web analytics solutions we mentioned.